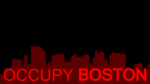 Occupy Boston is Postponing its Picnic/DayCamp for this Sunday, August 22, 2021. Hurricane/Tropical Storm Henri is on its way up the East Coast and is pretty much on track to reach Boston on Sunday according to forecasts at the moment. It's been about 30 years since Boston has faced the direct impact of such a storm. Henri is currently sustaining 65mph winds and will bring heavy rain and flooding to the region, and is expected to reach Category 1 Hurricane status before making landfall in Boston.
We ask that you review your family's emergency plan, now before the emergency. Review how to contact one another, and who to contact if there is an emergency in your home, and where you will go. Make sure that you have candles, batteries and fresh water. Fill bathtub with water if needed. Fill up your auto's fuel tank and make sure you have fuel for generators. Review insurance policies in the event of damage. Secure all outdoor things, so they don't become projectiles. Hope for the best, but prepare for the worst.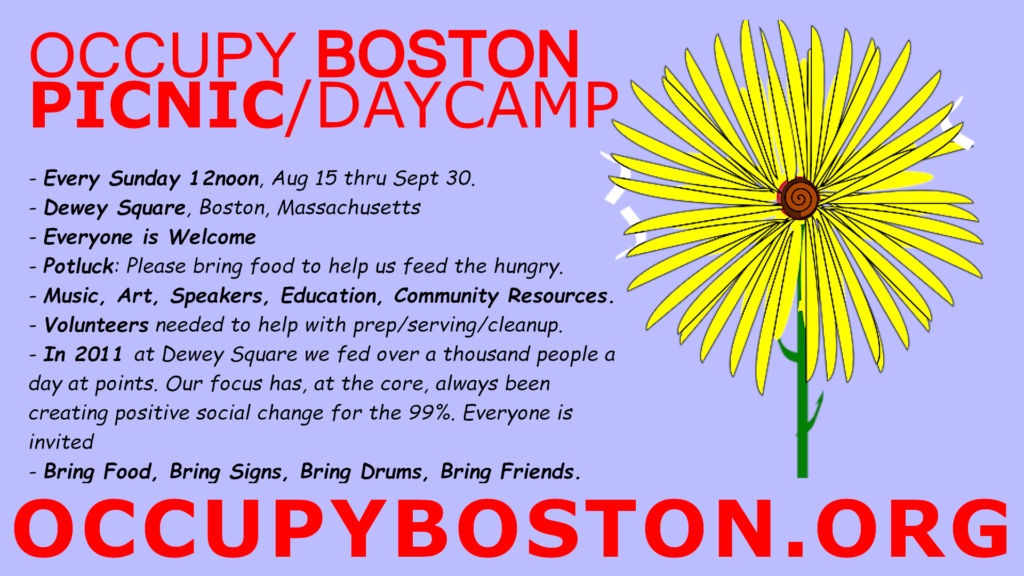 Weather permitting we will continue the Picnic/DayCamp next weekend, on Sunday, August 29th, 2021 in Dewey Square. At next weekends Picnic/DayCamp we are starting an Open Mic for musicians and speakers. Each of the Sunday Picnic/ DayCamp's is a Potluck Picnic, and we are asking that people bring processed packaged foods that we can share and hand out to those that are hungry. Everyone is Welcome. Bring Food, Bring Signs, Bring Drums, Bring Friends, Bring Love.