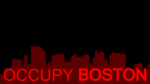 This weekend Occupy Hartford and Occupy Providence will celebrate their 10th Anniversaries. It's been ten years since Occupy Wall Street answered the call from Adbusters and thousands flooded Zuccotti Park in New York City on September 17th, 2011. Celebrations, Protests and Gatherings are taking place across the country marking the anniversaries of the individual occupy's.
We in Boston are proud to have been involved in a moment in time and space where anything seemed possible. When so many different groups gathered based on common economic oppression. It is with deep admiration, respect and solidarity for all Occupies and Occupiers across the globe, as well as the many organizations that have been, and are supportive of our efforts that we say Thank You, and Happy 10th Anniversary!
Occupy Providence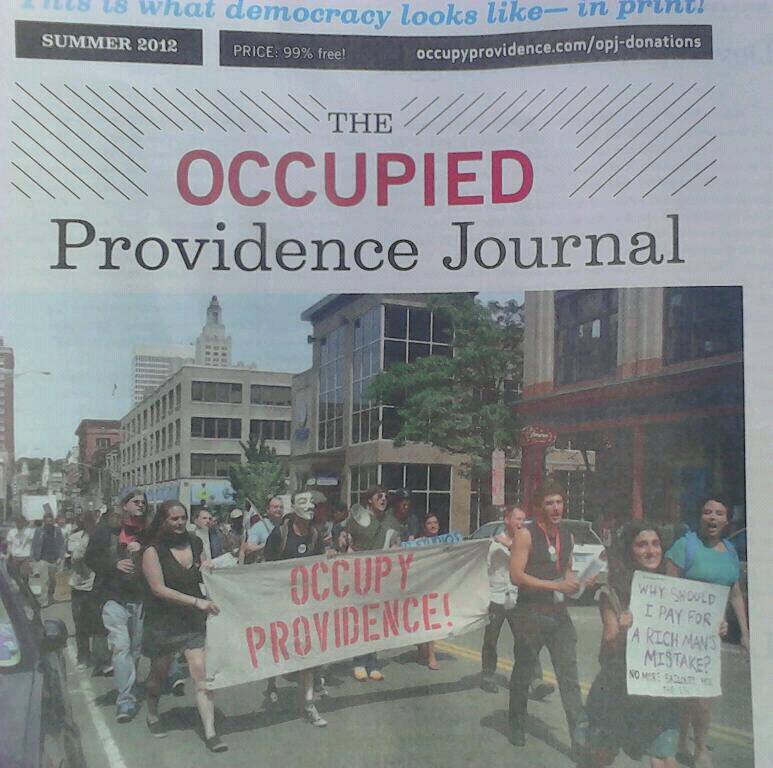 Occupy Providence's 10th Anniversary is taking place Saturday October 16th, 1PM at Burnside Park (People's Park), 2 Kennedy Plaza, Providence RI. Here is a link to their fb event page. Occupy Providence: 10 Year Anniversary
They write: "Coming back together,
10 years after Occupy, and remembering those we've lost.
Some will arrive bringing a cause, and some will leave with more to do than they started with. At the 10th anniversary of Occupy Providence, we are coming back together in the park. It will be great to see everyone again. Moderated open mic.
We'll be memorializing and celebrating the lives of those we have lost. In the spirit of Occupy, we want to hear about more causes—take a few moments to talk about a cause that matters to you, if you like, so we can all learn about things we can do.Some of us will bring food or drink. You might want to consider bringing a bag lunch for yourself and one or two for others. Please bring instruments or implements, such as drums and buckets, for a drum circle."
Occupy Hartford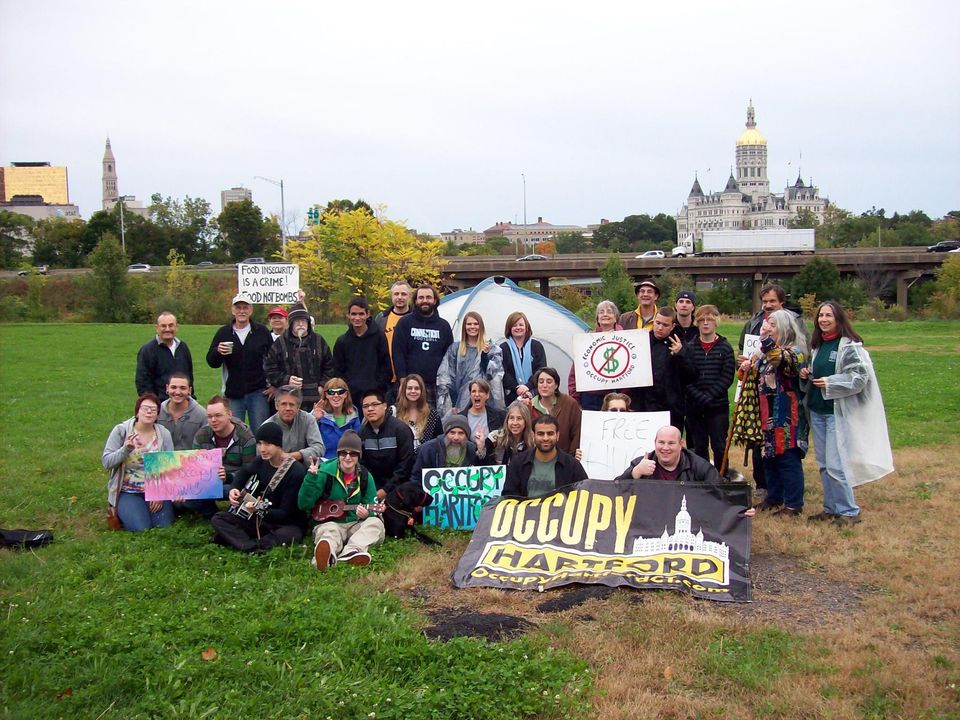 Occupy Hartford's 10th Anniversary is taking place Sunday October 17th, 1PM at Occupy Hartford / Turning Point Park, Farmington/Asylum Ave., Hartford, CT. Here is a link to their fb event page. Occupy Hartford 10th Anniversary Reunion
They write: "It's now been 10 years since Occupy Hartford set up at Turning Point Park. So spend the afternoon of Oct 17th meeting up with old friends for the occasion."
Occupy Hartford had actions in 2014 centering around Sexual Violence, Monsanto and May Day. An action against War with Iran in 2020 and an action with Food Not Bombs in 2017.