On Friday, May 11, members of Occupy Boston attended the gala of the National Lawyers Guild, to see the OB legal team honored alongside other local leaders in legal justice.
Thank you, National Lawyers Guild, for your generosity and wisdom and guidance! We are grateful to the NLG members who took time from their busy schedules (working towards social justice 24/7 as it is) in order to volunteer as legal observers at protest actions and at encampments — often at an hour's notice! We are also grateful to those who represented us in the courts — we were proud to have you stand by our side. Mic Check! We love you!!!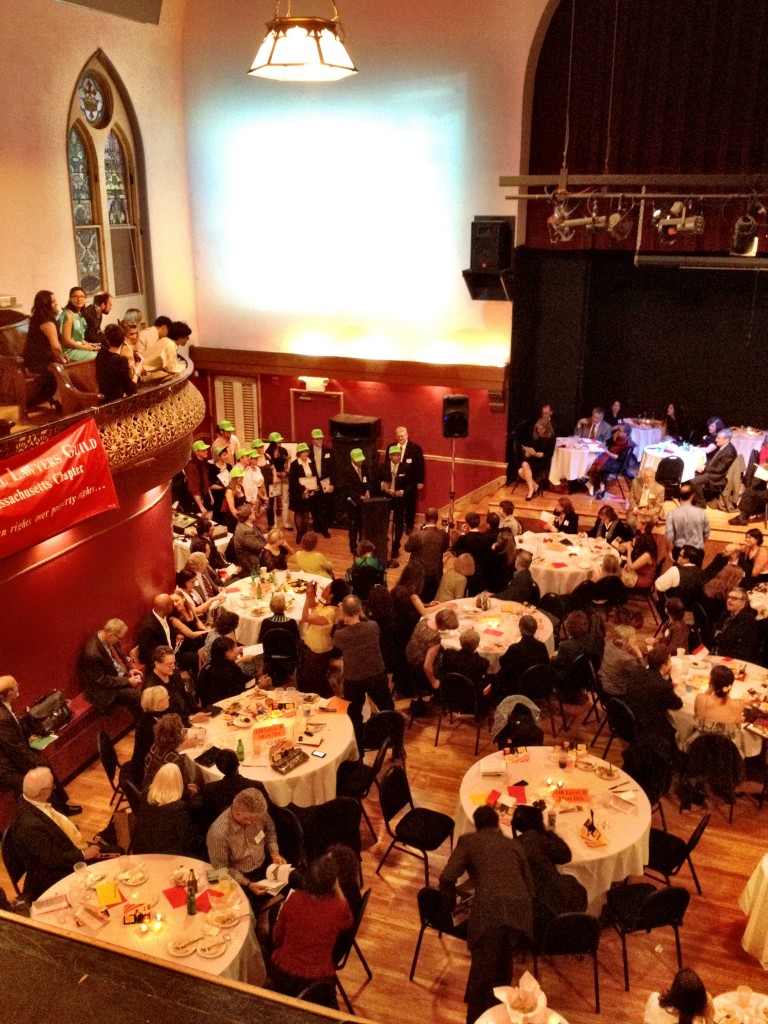 As they don their neon-green legal observer hats, the Occupy Boston Legal Working Group received the Legal Worker Award at the NLG Gala.