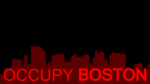 For Immediate Release
Medgar Evers famously said "You can kill a man, but you can't kill an idea.", 10 years ago we projected this on walls everywhere. "By 9 October 2011, Occupy protests had taken place or were ongoing in over 951 cities across 82 countries, and in over 600 communities in the United States"(wiki). That idea is still very much alive as you are reading this. We are planning to Occupy Faneuil Hall on September 30th. If you are an OB 'OG', you're invited! If you weren't at Occupy Boston in 2011, you're invited! Everyone is INVITED!
While we celebrate our past, we have opportunity, maybe even a responsibility to make a better future. To put our knowledge, our tools, our love, and solidarity to work for the common good.
We've been through dark times, and if you are reading this, perhaps you too see that little speck of light in the distance as we do. We Can Rise Together! Join Us on S30 at Faneuil Hall!
Faneuil Hall is the 7th most visited tourist site in the world, that's like 18,000,000 visitors per year. It is a 279-year-old market and meeting place once owned by Peter Fanieul, a slave trader. This tourist site was the Auction Block.
Long ago the property was given to the city of Boston and was named after Peter Faneuil. Today it is described as America's first mall to tourists, they don't know that human beings were sold there. Of the 143 businesses housed there, zero are owned by POC according to Kevin Peterson. Bostons previous mayor Marty Walsh refused to even allow a hearing on changing the name of Faneuil Hall. With a mayoral election on the horizon, 51% of Massachusetts voters support a name change. It's Time!
Occupy Boston will be occupying Faneuil Hall with The New Democracy Coalition, Boston May Day Coalition, Massachusetts Peace Action, Green-Rainbow Party of Massachusetts and other advocates on September 30th at 5PM to shine light on the need to change the name of Faneuil Hall. It's Time!
We will also be marking the 10th Anniversary of Occupy Boston in the most appropriate way. This will be a non-violent protest and will end on or before Sunday afternoon.
Join FB events Here
– September 30. 2021 – 5PM – Occupy Boston 10th Anniversary/ Change The Name

S30 Event: Schedules subject to change.
S30 Thursday
5- Meet/Rally at Faneuil Hall/ Setup
7- Music/Peoples Mic: Eddie Emerson +
9 -Celebration
— overnight —
O1 Friday
5- Rally
6- Speakers/Music – incl. Domingos DaRosa, Kevin Peterson.
8- General Assembly
— overnight —

We encourage people to take the appropriate health precautions to protect themselves while at the event.
Needs of Occupy Boston: These can be brought directly to Faneuil Hall during the event.
Tables
Prepared/Packaged foods to distribute.
Pizza's, and other ez foods. Remember Veg and Vegan friends.
Bottled Water
Masks
Hand Sanitizer
Musicians
Signs- also markers and cardboard.
Charging Devices.
Soundsystem/ mobile PA
Socks
Can Be Dropped Off at S30 Event. Thurs. & Friday Night.
**We also need some Volunteers to help with setup of canopies and tables, unloading of vehicles. Please meet at Faneuil Hall at 4PM.
For more information, visit OccupyBoston.org or email: info@occupyboston.org