On April 1, about 300 supporters and members of Occupy Boston gathered at Dewey Square and in front of the the Federal Reserve Bank of Boston for a day of events that included our second Ironic March, this one in honor of April Fools' Day.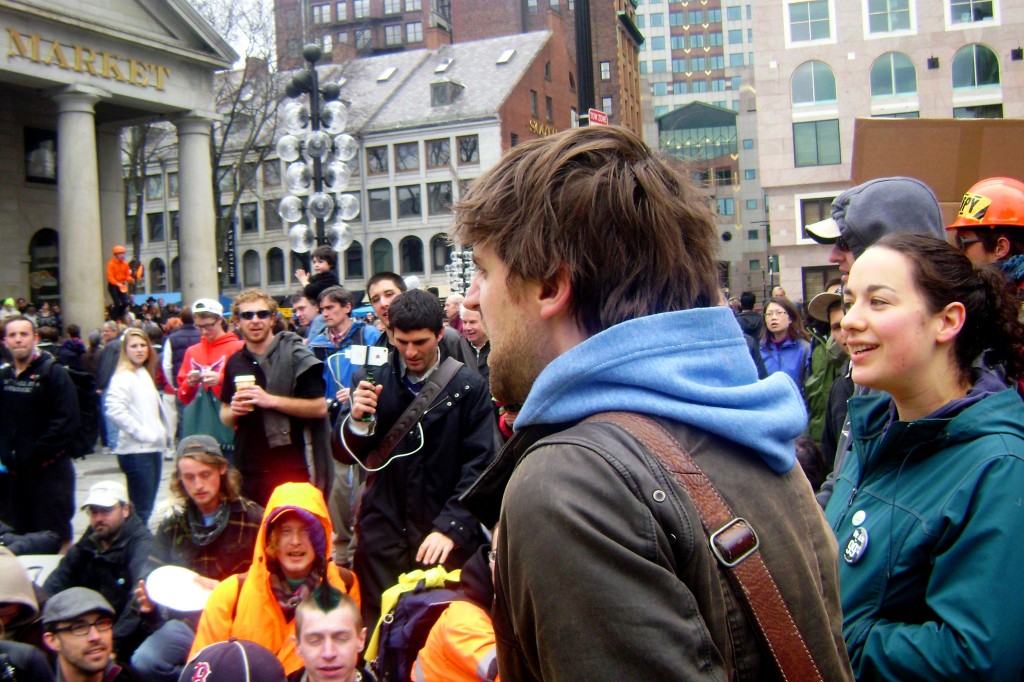 Video of the speak-out at Fanueil Hall
Afterward, participants held a picnic and free clothing swap in Dewey Square then gathered for a General Assembly underneath in awning of the Federal Reserve. Here's a great video of clips from the GA set to music:
April 1, 2012 Occupy Boston at Dewey from The Preoccupation on Vimeo.
Photos by Matthew J Shochat. Videos by Nadeem Mazen and Doug Greene.