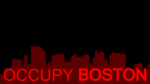 We're Occupying Dewey Square Sunday at Noon to feed anyone hungry and make a statement about the end of the Eviction Moratorium. Bring Signs!
On Thursday night the Supreme Court of the United States ended the Eviction Moratorium putting millions on the path to homelessness immediately. The CDC Eviction Moratorium was to be in effect until October 3rd.
The United States Census reported that 3.6 million feel they will face evictions at the end of the eviction moratorium. In Massachusetts the Census estimates around 30,000 families feel they are at risk. The Census was only able to count a portion of the population. The actual number may be much higher.
For many unemployment benefits may be running out soon. Those that are employed are only a couple paychecks away from being destitute.
Join Us in Dewey Square Sunday at Noon! Bring Food, Bring Signs, Bring Drums, Bring Friends.