Reports from Bil, who's taking part in the DemocracySpring march.
Sleeping on Astroturf
It's really nice. If your air mattress happens to lose air over the course of the night, you end up on something soft, not a church floor. The facility is an old warehouse that they converted to a soccer and volleyball center. The woman responsible was delightfull and completely focused on providing a center for people to play. Her #1 concern is that a developer will tear it down when she leaves and turn it into condos.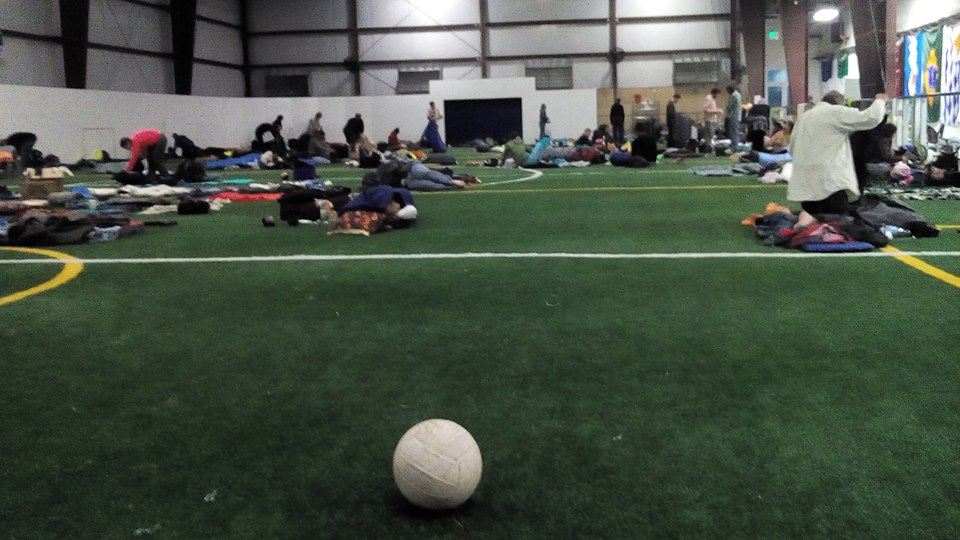 Passing Beltsville, MD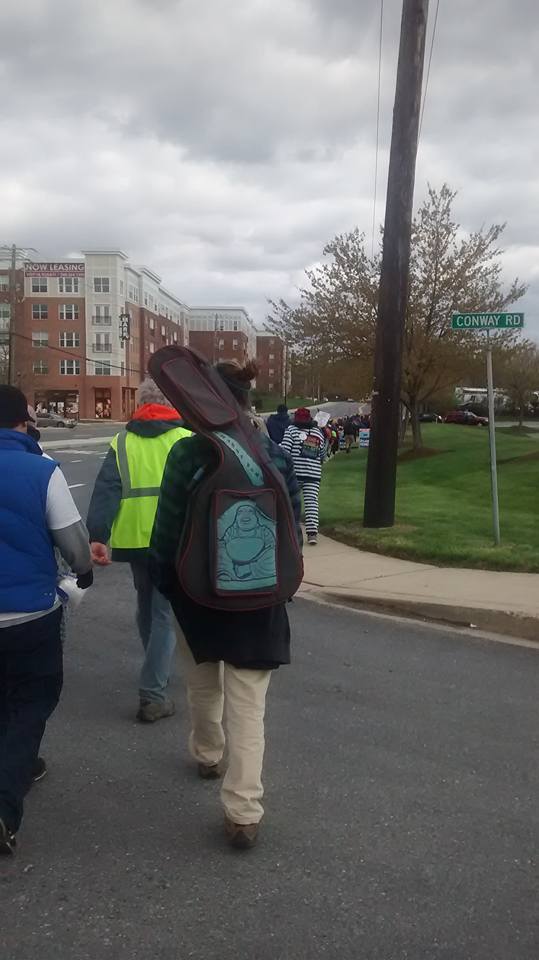 thousands sit in from Democracy Spring, arrests beginning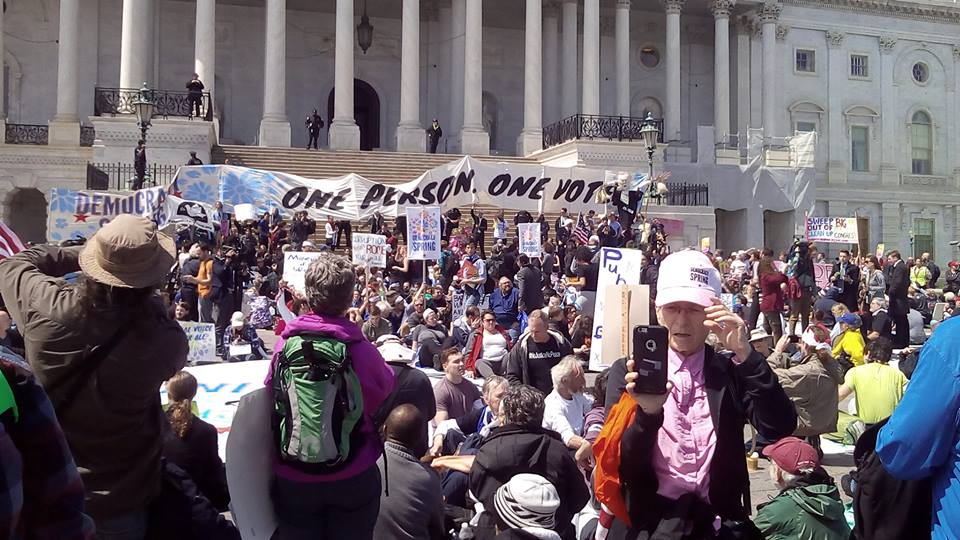 Looks like over 1,000 arrests
"Today, April 12, 2016, Bil Lewis, an Occupier from Occupy Boston and citizen journalist called in to report on Democracy Spring. He said he is so humbled by the people who are willing to put their bodies on the line and be arrested for their country.
Captain Ray Lewis, a retired police captain, who was arrested in New York City in solidarity with Occupy Wall Street was also arrested in Washington, D.C. on September 12, 2016. Bil Lewis saw and reported Captain Lewis's arrest, as well as that of a man in a wheelchair. It was all peaceful, smooth, and the numbers are over whelming Washington, D.C. It looked like more than 1000 Americans were arrested for the good of their country, today.
Tomorrow, Tuesday April 12, 2016 the elders will come in their hundreds to be arrested. Men and women who are 65, 75, 80 or older and want to leave a better country for their children and grandchildren by getting the money out of politics and over turning the Citizens United decision and pushing their congressmen and congresswomen to do their jobs will lay their bodies on the line in the hundreds, and perhaps thousands.