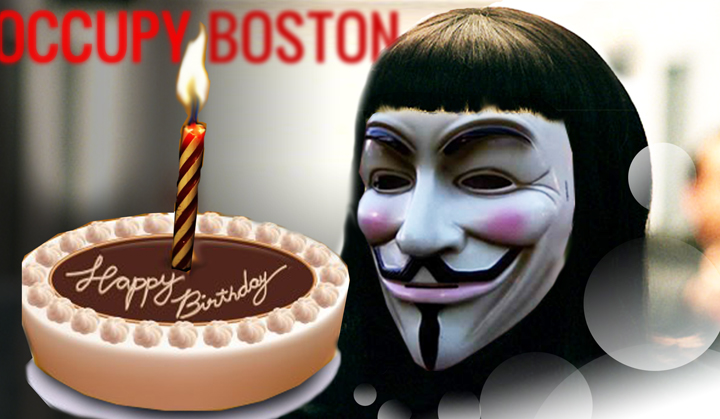 Occupy Boston turns one year old on Sunday Sept. 30, 2012. Happy Birthday! Come celebrate with us!
Band jamboree, blanket give away, bonhomie, food better than beans from noon till 2:30 on the Statehouse steps. Come speak your mind, feast for free and join the movement. The local arm of the national movement that swept the nation one year ago will remind us all that the hallmark of democracy is free and unencumbered participation, uncensored speech and a light spirit.
Rain or shine. Come share what you have, be it opinions, signs, blanket for those in need, food, flyers, memories …
Check the Occupy Boston calendar for more information and additional events, including an Occupy Boston Radio party at All Asia, 334 Mass. Ave., Cambridge, at 9:30 pm.
OB steps in on the State House steps to protect the least well off, building a society based on social and economic justice! Please bring a gently-used or new blanket for our blanket giveaway.
All are welcome!
https://www.facebook.com/events/514189071928743