Category:
News and Announcements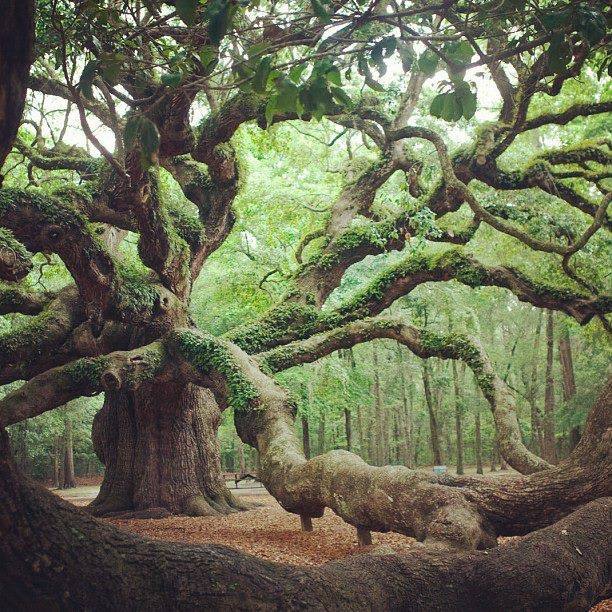 California is drying up. Soon it will fall into the sea like a dead toenail. And still the 1% act as if climate change will spare their
Beach house on The Islands
Ski getaway in Aspen
Third Home in Malibu
and that mosquitos stop at the gated neighborhoods' welcome desk.  They don't.
How can we be assured that our life's blood will not be sucked up by the rattlesnakes who think they own the Earth and everything on it?
UN Convention declaring water a human right
Tax wasted water like it's going out of style
Carbon Tax
Tie the value of currency to the number of fish in the sea.
You think that's crazy? Think about the water sprinkler that's been running in the desert for fifty years going off.
For The Earth,
Aria Littlhous
 15th Annual Earth Day Charles River Cleanup

Saturday, April 26, 2014
9am – 12pm
At sites along the Charles River and its tributaries
Follow the conversation on Twitter: #charlesrivercleanup
Sign up now as an individual or with a team for this popular volunteer event. Spots fill up quickly so act now!
http://www.crwa.org/cleanup.html
We Pay Our Taxes, Are We Getting What We Need?
Rally Saturday, April 12,12:30 pm
Protest Corporate Tax Cheats
Bank of America, 440 Boylston St. at Berkeley St., Boston MA
2:00 pm Tax Day Forum
Emmanuel Church 15 Newbury St. Boston (Arlington T-stopwheelchair accessible)
Jobs Not Jails Rally, April 26, 1:00 pm, Boston Common.
Details below.
Forward wildly!
A.L.
Prisoner, Taxes, Liberals and Leftists
It's hard to argue with liberals. Not only do they stand for good things, but if you say the things that I'm about to say, you get accused of bad things. Go to the rallies. "Power concedes nothing without a demand.", Frederick Douglas. But what if all the very good demands demanded by the very good liberals organizing the rallies were conceded, wouldn't we all still feel a bit stiffed?
SHRED TITLE 26: NO OLD TAXES.
The litany of wants put out by Budget For All conflates the income and expense side of the equation because the income side—that is Title 26, the Federal Tax Code—is so monstrously large and criminally obsolete that it is impossible to talk about with normal warm blooded people. How much better it is to talk about the cuddly fuzzy end of what money could buy were there but enough of it in the coffers? More importantly, if one were to confine the debate to the tax code itself it would open a thousand different arguments about each of the thousands of clauses and qualifiers in the 17 volume maze that sucks in whatever it can get by the tax attorneys. (It exists in fact to feed tax attorneys and CPA's.)
FREE THE CPA'S.
And each of those clauses and qualifiers has a constituency that will fight tooth and nail to keep its little bit of pork in the tax code. There are thousands of them protecting every possible selfish-antiquated-hog-farm-rifle-factory-just-for-my-state-just-for-now-just-a-little-bit-back-slapping-opportunistic kind of credit or tax imaginable. If a carbon tax were passed it would disappear in the muck. In fact, the most common kinds of legislation passed by the Congress are changes to the tax code. They change it so often, daily at some points, that it is impossible to know exactly what is and what is not being taxed at any one moment. The US Federal Tax Payer Advocate, our voice at the IRS, Nina E. Olson, has put forth a plan that involves examining each clause of the code to see if it is worth the money it takes to implement. This plan has been ignored because it means demanding that the code be re-written from scratch, so that instead of a chicken wire and duct tape pastiche of the kick back du jour, it would instead comprise a system of carrots and sticks that could in turn guide a sustainable and just economy. That's what's called vision and that's what the liberals haven't got.
Go to the rally, but if you want radical change, bet on the Heartbleed Bug.
FREE ALL PRISONERS CONVICTED OF VICTIMLESS CRIMES
Jobs Not Jails' priority is not demanding freedom for a group of people disproportionately comprised of the descendants of slaves. Their flyers say very little about how the manufacture and up-keep of today's human cages has been privatized, in the same way that the slave industry that once caged many of today's prisoners' ancestors was a private, commercial endeavor. What are the liberals demanding? That the money be redirected away from jobs guarding prisoners to other programs, other kinds of jobs. That is, that caging people be less expensive. Well, why not just let people out of cages?
Another World Is Possible,
Aria Littlhous
PS: If you want radical change, check out the 100 Great Political Objectives on the Occupy Boston Wiki and the Occupy Strategy Group Strategic Objectives:
http://interoccupy.net/occupystrategy/2013/10/occupy-strategy-groups-top-10-recommended-strategic-objectives/
http://wiki.occupyboston.org/wiki/100_great_political_objectives
Editorial Note:
These are my opinions. A.
We pay our taxes. Are we getting what we need?
Tax Day 2014 offers our diverse groups the opportunity to come together as one and bring the needs of our communities and families into the public discussion. What kind of society do we want? Do we want war and jails and a polluted planet to be our legacy to our children? Or do we want good jobs, fairness, a healthy planet, a decent home, quality public education, affordable health care, nutritious food, financial security during old age, and a government that belongs to all of us? All of our work on these critical issues is impacted by budget and tax policies coming from Washington. So let's come together for a tax day mobilization.
Saturday, April 12 Rally and Forum with: Mel King Congresswoman Katherine Clark Congressman Jim McGovern Harris Gruman SEIU Carolyn Federoff AFGE Local 3258 Lew Finfer Raise Up Mass. Rep. Jay Livingstone Grace Ross Tilly Teixera MA Senior Action Joe Kebartas Vets/Peace Joann Thomas & Alan Booth MAHT Amy TigheEnvironmental Tax Reform Andrew Fish Mass PIRG Nathan Proctor Mass Fair Share Ed Woll Jr. MA Sierra Club M.K. Merelice Green Rainbow Dr. Richard Fine Medical Researcher Robert Folan-Johnson ACT UP Phyllis Evans NEU4J Phyllis Evans 25% Coalition mark.pothier@globe.comMike Prokosch, Dorchester People for Peace Don Berwick Michael Kane Nat'l Alliance of HUD Tenants and other community leaders, all of whom will join people directly impacted by budget decisions — AND YOU!
…….Plus special video greeting Senator Elizabeth Warren and from Barney Frank
12:30 Rally to Protest Corporate Tax Cheats Bank of America 440 Boylston St. at Berkeley St. Boston 2:00 pm Tax Day Forum Emmanuel Church 15 Newbury St. Boston (Arlington T-stopwheelchair accessible)
Our speakers join our neighbors impacted by destructive budget priorities to inform us about what we need to know and what we need to do. Join us on April 12 to send a message to Washington about fair taxes and a budget that works for all of us: • A budget that protects vital programs like social security, food stamps, veterans benefits and unemployment help • A budget that creates a massive jobs program instead of a mass incarceration program • A budget that provides revenues by ending offshore corporate tax havens, by instituting a carbon tax and by making those with the highest incomes have to pay the same effective tax rates as the rest of us. • A budget that redirects Pentagon spending to public education, the rapid development of renewable energy technologies, green jobs, and to other domestic programs that bring us real security. Budget for All! info@budget4allmass.org – 617-354-2169 – www.budget4allmass.org
 JOBS NOT JAILS march on April 26th at 1pm on the Boston Common.
The MA JOBS NOT JAILS organizers are hoping to have 10,000 people from all over MA fill the Boston Common. It would be great to have some allied health professionals attend so that we can acknowledge the consequences of mass incarceration on individual and public health. The organizers are also hoping to gather 50,000 signatures for their petition. Sign it now and forward to your friends, family, and colleagues. The march organizers are calling for people to pledge to attend the march and for organizations to endorse the march — see the links below.
p.s. If you want to learn more about the national movement to end mass incarceration here's a 
link
 to a great 1-hour long teach-in about the movement to end mass incarceration by Michelle Alexander on the Bill Moyers show. Here's a 
shorter Ted Talk
 by Michelle Alexander.
The 1st Annual Activist was a success beyond expectations in many ways. The most dynamic impact of the Activist Ball was the excitement around community building. The Activist Ball was participated in by civic groups, social justice groups, elected officials, local business, even a marching band. The end result was not only wonderful memories, but sustaining the ability of encuentro 5 and CAMP/OBR.fm to continue their efforts to bring together and build a better community for all!