(from Noah)
It is with great pleasure that I write to annonce the next Flood Boston open organizing meeting. It will be held at MIT Building 4, First Floor, Room 149 (See map below for detailed directions) from 1:30-4pm.
Agenda: From 1:30 to 2 there will be refreshments and networking. Members of the affinity group that organized the recent Stop Spectra Action at State Street Headquarters will alos share some of their experiences and lessons. At 2, we will jump into an affinity group training before we get into action planning in break out groups for the remainder.
Be advised that the convening committee is hoping to transition to a spokescouncil model at the next meeting in early February. For this to work, it is important that people organize themselves into affinity groups. Please don't be intimidated if this sounds unfamiliar or exclusive. We are committed to continuing to provide support for folks looking to join or form an AG of their own, as well as ways for individuals to participate in the spokescouncil.
If you are interested in helping to plan and facilitate Floodboston meetings and/or helping to develop our spokescouncil model, you are welcome to join the convening committee at our meeting immediately following the organizing meeting on January 11th. We are also meeting on Tuesday January 6th at the Lucy Parsons Center in Jamiaca Plain at 7 pm.
I am truly excited for a year of unprecedented resistance and solidarity!
Respectfully submitted on behalf of the convening committe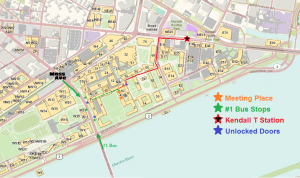 (click for full-sized image)